Rev. Kevin Brown - Pastor, Lead Vocals, Guitar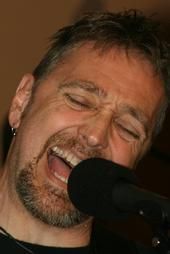 Representative of the Reality of Reconciliation
When I was 4 years old, I got a cassette player and a copy of Chicago 5. I heard the mix of vocal harmonies, rock-n-roll guitars, and horns. I plugged in a microphone and sang along with the band, putting on concerts for my family. Who would have thought that would have led me on the journey I have traveled. My path wound from child singer to drug addict, to alcoholic, to singer in bar bands, and finally to Jesus. I had finally run as far as I could go and it was never out of the reach of God. Now 20 years clean, I have a purpose that seemed to have eluded me most of my life. I was ordained in 2005 and now preach the good news of the Gospel that offered me redemption. Through our music and the message God has given me, I seek to bring the reality of reconciliation to those that it seems to elude. Paul said "My life means nothing unless I use it to complete the work given me by Christ Jesus. The work of telling everyone the good news about the grace of God."
Rev Kev plays Chris Mitchell Guitars
Bob Bolton - Bass Guitar, Air Mic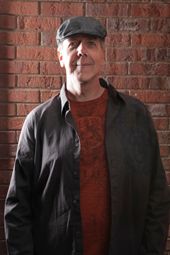 Jesus Doesn't Give Up on His Junk
I started playing bass at 16. I have played in several different rock bands, and each one was progressively better. A good friend of mine asked if my band would play as backup for their Christian singing group. I remember telling him that "we don't play no Jesus junk". He kept asking and finally we went to hear them and their ideas. They had a great sound and it was really rocking. We fit in well. This is where I found Jesus when I was 18. When I was 21 or 22, I pretty much gave up on Jesus. After a failed marriage and other atrocities, I decided I was never going to get married again. Well God had other plans. He brought Kathy into my life; she reintroduced me to Jesus. Then I met Blaine and Richard of the current Looking Up Ministries. The moral of this story is don't give up on Jesus because He won't give up on you.
Richard Engle - Lead Guitar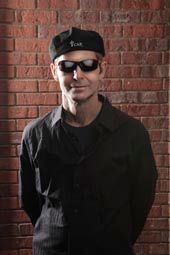 The Misfit Finds a Place Rockin' for the King
It seems I have spent my whole life playing guitar. Life without it is unimaginable. I always struggled in school and never felt that I fit in…anywhere. Music was the place, my place, the place where I found that special something that fit like an old pair of shoes. Living through the 60's and experiencing all it had to offer, I searched for a place where my music and I would be welcome. I met some Jesus Freaks who worked in a glass factory in Detroit and I was intrigued by their energy and lack of inhibitions about living for Jesus. They helped me find my place in Jesus and I have been rockin' for the King ever since. Now I help other people find their place, their purpose, and their security in Jesus. Nothing is as satisfying as watching when the awareness of the Holy Spirit comes to life in someone for the first time. Jesus Rocks!
Blaine Thiel - Drums, Percussion, Vocals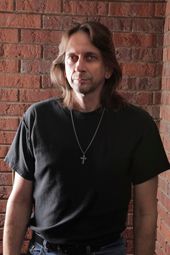 An Average Christian With a Purpose
I have no history. Not one that really speaks of a single life changing moment. I was raised in a Christian home and was always aware of God. My life in music began when I was 14 and some friends were starting a band. They needed a drummer. They said "Blaine, there is a drum kit. Learn to play it." So I did. I spent many years playing in bar and wedding bands but still felt unfulfilled. One day, my awareness of God turned into a personal relationship with Jesus. I knew that he had given me my musical talent, and now I knew what my purpose was. As part of Looking Up, I have the great pleasure of playing music with the power to transform lives; music that speaks of the love of Christ available to everyone. My purpose….
T. Joseph Yoakum - Keybord, Vocals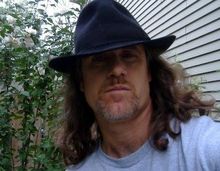 I' m back! I may have been absent but I was never gone.
I was one of the original members of Looking Up. I took some time out for life and to experience other musical interests and opportunities. Never really left, I guess. I have stayed connected with the guys and have sat in on a number of occasions. Life is finally cooperating and I am able to commit myself to the ministry of Looking Up.
Isa 5:20 Woe unto them that call evil good, and good evil; that put darkness for light, and light for darkness; that put bitter for sweet, and sweet for bitter!